MEET THE TRAINERS
Competition Canine aka Comp K9 owned by Ann and Peter McQuillen. Ann had long had a dream of opening an indoor training facility that would offer multiple discipline classes and let everyone train regardless of the weather. Here in northern California you just got your dog going in agility and classes shut down due to rain and sometimes snow. In 2023 we've seen all of that and more. Training inside our 9700 sf climate controlled buildings is a treat. 
Comp K9 has been teaching basic skills and dog sports for over 30 years. Our trainers are experienced dog people and experienced competitors in the disciplines they teach. We're here to help you enhance your relationship with your dog, learn new skills, hone existing skills and have fun with your 4-footed friend. 
Take a moment to get to know us. 
ANN McQUILLEN
Ann B. McQuillen is an admitted "dog-a-holic". She has been training dogs for over 40 years and regularly competes with her Australian Cattle Dog, Bishop in multiple venues. Her new baby, Izzy, the Australian Koolie, is started in scent games and tricks.
Ann is an Agility judge (AKC, TDAA, and several more), a Farm Judge (AKC), a CGC Evaluator (AKC), a Tricks Evaluator (AKC), a Rat Games judge, and an American Temperament Testing Evaluator (AKC). Ann also works with dogs with socialization issues helping them become easier to live with and better canine citizens.
Ann has trained and participated in Search and Rescue (all terrain, avalanche, building search), Obedience, Rally, Agility, Barn Hunt, Rat Games, North American Sport Dog, Herding, Dock Diving and Nose Work. She works with Pets for Vets to place dogs with wounded warriors and works with owners who want to train their own service dogs.
Ann resides in Somerset, California with her husband, Peter, and "The Australian Zoo", an eclectic group of rescues ranging from a 10 pound all American lap dog to her agility and champion scent dog, Bishop, an Australian Cattle Dog. Baby Izzy, the Koolie, tags along too.
Ann teaches agility, tricks, fitness, rat hunting, nose work, shed, lost item, canine good citizen classes, service dogs and obedience including Focus and Control.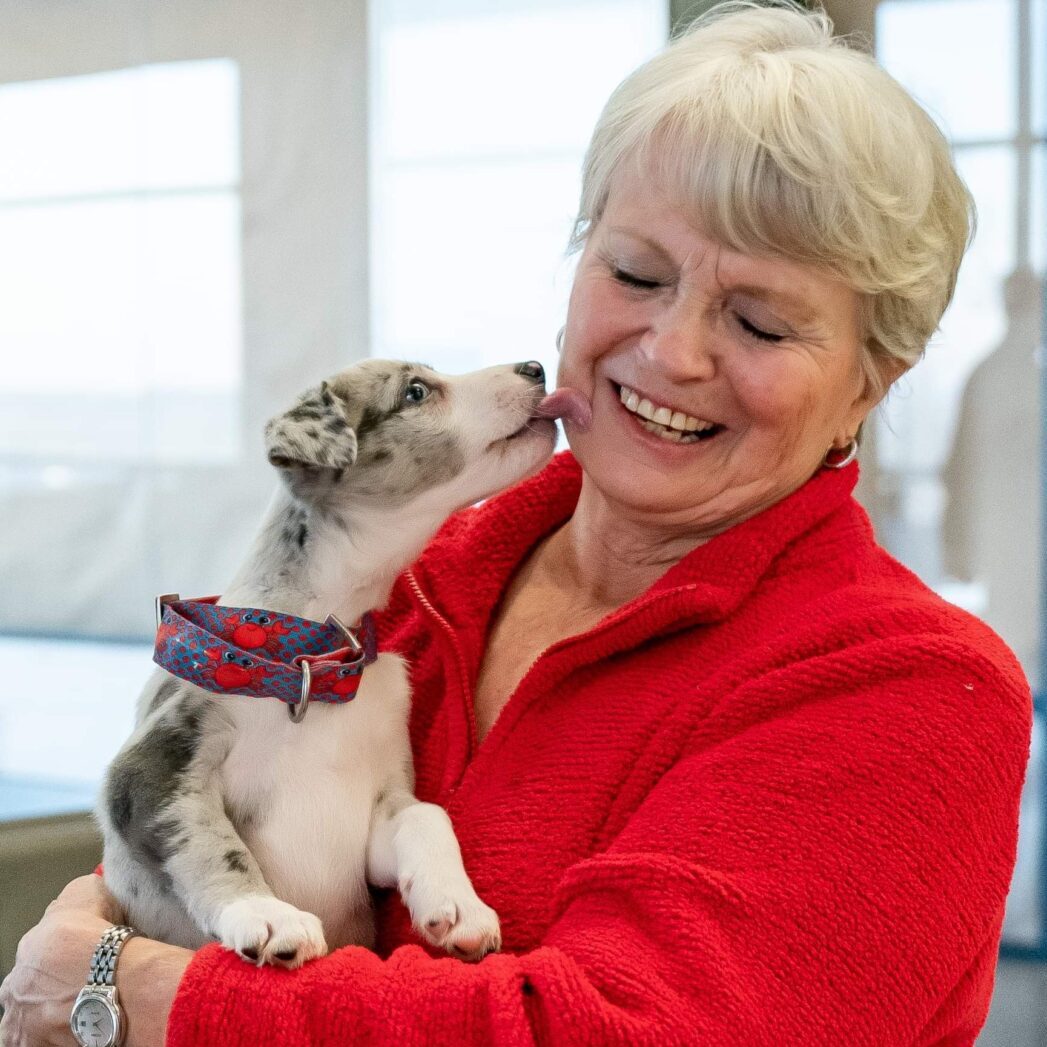 DORRIS WIGLESWORTH
Dorris Wiglesworth has been training dogs in obedience, rally, tricks, and agility since 1972. Dorris has owned a variety of dogs from an All American Terrier named Brown Dog aka Brownie, to multiple Shetland Sheepdogs, Australian Shepherds and Miniature American Shepherds, a Portuguese Podengo Medio and her new baby, Skittles the Australian Shepherd boy.
Dorris started in agility compliments of her daughter's involvement in 4H and ran USDAA events until NADAC, CPE and AKC came along. Dorris judged for Canine Performance Events (CPE), and she was also a Supervising Judge for them helping new judges with their assignments. She's a Canine Good Citizen Evaluator (AKC), a Tricks Evaluator (CGC) and is finishing certification as a therapy dog trainer.
Dorris has had multiple Champion titles on her dogs in agility, tricks, and obedience as well as rally.  Her current competition dogs Rylee, a Labrador and Evee, a Golden Retriever are competing in obedience and rally. She also competes in scent games (nose work, rat hunting, etc.).
Dorris is a member of Canine Performance Events, North American Dog Agility Council, Haute Dawgs Agility Group, Fun Paws Agility Club, Hangtown Kennel Club and Alliance of Therapy Dogs. She has a certified therapy dog and does visits to hospitals, children's shelters and retirement homes throughout the area.
Dorris and her husband, Charlie, live in Placerville with their dogs, some chickens, and an occasional foster.
Dorris teaches agility, rally, obedience, tricks and canine good citizen classes.
MELINDA GROSCH
Melinda's philosophy:     Training means integrating your dog into your life and the human world to the benefit of all: owner, dog, and society.
Melinda Grosch has always had a strong interest in animals. Her dog training journey started when she received a Labrador Retriever puppy for her eighth birthday; a puppy stronger and heavier than her within a matter of months. This resulted in Melinda's first attempts at dog training. Both her training methods and philosophy have evolved many times over the years since then!
Melinda focuses on reward based training which is a very different mindset than many trainers and a whole lot more fun for both the owner and the dog. Positive training does not mean overly permissive.  The focus is on rewarding desired behavior and managing undesired behavior to reduce or prevent its occurrence.  Management, training, fun and games, and life skills are all part of the plan to incorporate the dog into your household.
Melinda works hard to make classes as fun for the humans as well as the dogs. Melinda has taught puppy classes since the early 1980's. She has also taught puppy classes obedience classes for the local kennel club as well as other dog clubs in northern California.
Melinda is a member of Hangtown Kennel Club and has held officer positions there. She's always studying and learning more about puppies and brain development of puppies and adolescent dogs. She's active in clicker training and clicker based organizations and seminars. Melinda is always seeking to learn more to make her classes better for everyone.
Melinda has competed and titles in Conformation, Obedience, Tracking, Rally, Hunting Retriever tests, Trick Dog, and Flyball and is interested in Nose work and Dock Diving. Well known for her Labrador retrievers, she's an excellent ambassador for her breed.
Melinda teaches Puppy 1 and Puppy 2, Star Puppy, tricks, and Canine Good Citizen classes.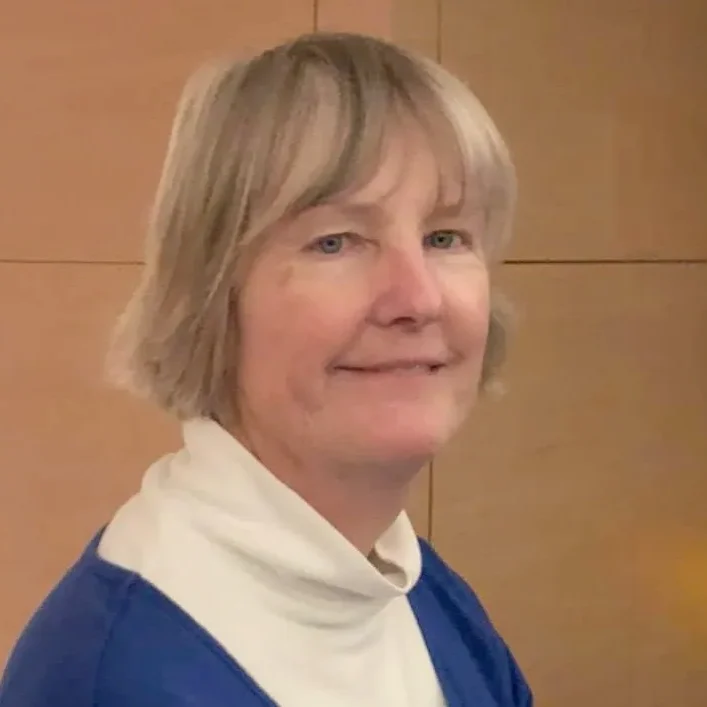 JAMIE SWANSON
Jamie Swanson has been training dogs for over 40 years. She originally did Chow Chow rescue and got involved in training rescues to make them more placeable. Jamie has owned multiple breeds from the chow chows, pugs, all American dogs and Papillons.
Jamie competes in obedience, agility and scent sports. Her current competition dogs are both Papillons with titles in North American Sport Dogs, AKC scent work and National Association of Canine Scent Work.
Jamie lives in Auburn, Calfornia.
Jamie teaches nose work, lost item recovery, shed dog, rat hunting, obedience and rally.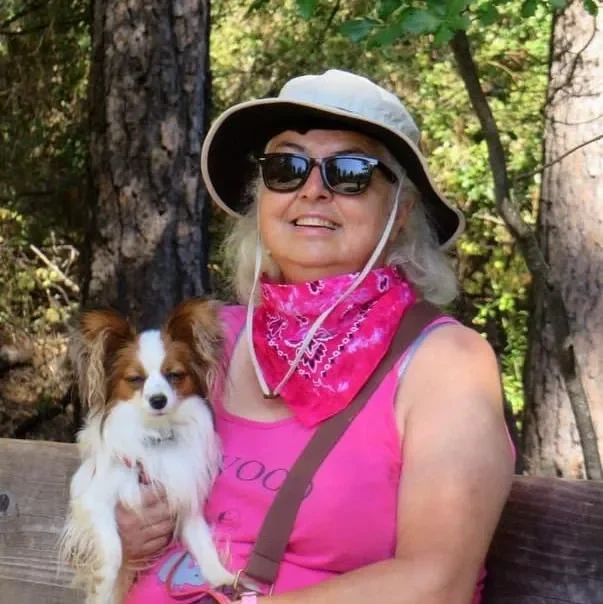 JANET RHOADES
Janet has been participating in dog sports and training competitors for over 30 years. A fierce competitor, she's always ready with a smile and praise for other handers and their dogs.
Janet is well known for her Jack Russell Terrier, Dot who was a champion in both AKC and CPE. She's well know for her Jack Russell Terriers who compete in agility, obedience, barn hunt, North American Sport Dog, tricks and more. Janet's current Jacks are Sparkee (semi-retired) Saige and Mick. You'll see them out and about competing regularly.
Janet lives in Citrus Heights, California.
Janet teaches agility, barn hunt, North American Sport Dog, shed, and lost item recovery.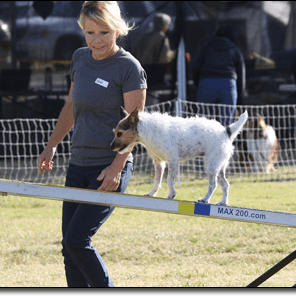 Lily Bennett
Lily Bennett is a Professional Handler with handling experience with over 130 different breeds accepted by the American Kennel Club. During her 9 years of showing dogs, Lily has accomplished two back to back Best in Shows with a Standard Manchester Terrier named "Riot" owned by Trina Taylor, Multiple Group Placements and Specialty wins with multiple dogs, has competed at the World Dog Show in Brazil in 2022, at Crufts in 2019 and won Best Junior Handler at the Westminster Kennel Club in 2021 with a loaner Wirehaired Pointing Griffon when her dog became ill.
The photo of Lily hugging GCHG Whiskeytown Stonehenge Riding Shotgun —as she realized she had won amidst fierce competition—touched and inspired viewers around the world.
An active competitor and owner, Lily also has several other dogs: GCHG Whiskeytown Grey Goose (Wirehaired Pointing Griffon), GCHS K'rmsun Nero D'avola (Cirneco dell'Etna), GCHB Sierraschampange A Snowflake Winter Kiss (Belgian Tervuren). Lily competes in agility, rally obedience, tricks and dock diving.
Lily lives in Orangevale, California.
Lily teaches conformation handling and conformation ring practice.